Amber Rose's New Face Tats Causing "Freak Out" On Twitter
Amber Rose, the professional babe and a woman who made Kanye West take ten showers in a row, has some new ink on her face and it's giving us some real Jared Leto Joker vibes. 
The big booty babe who is famous' posted pics of her new forehead to Instagram where she says and we quote, "Beauty is not what's on the outside…. it's what's on the inside that counts. Inside of my P***y and inside of my heart, ", okay Amber. 
why amber rose had to go and ruin her forehead like this is beyond me
Anyways, here is her Instagram post.
And another one, because you can't post on social media without also posting a follow up post – to the post you made because people are saying something you don't like about the first post.
This the first thing I thought of when I seen Amber Rose forehead tattoo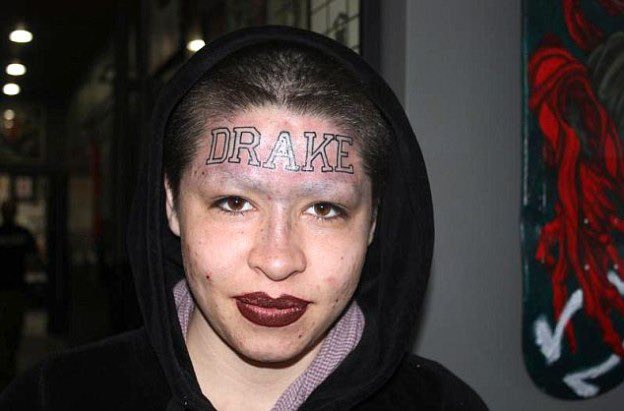 Did Amber Rose have any friends to tell her "Maybe don't get a tattoo like the Joker's."?
Anyways. Here is Amber Rose, the newest celeb to permanently mark their face with the own pain of their irrelevancy.
Enjoy these just for scrolling, you earned em.